One of the most potent types of digital marketing strategy today is email marketing. With email marketing, you can easily take your business and blog to the next level at a minimal cost. It's the real definition of little work for much gain. After setting up your WordPress website and you've added some content to it, the next thing is for you to get subscribers.
A critical factor in being successful as a blogger is maintaining a solid blogger-reader relationship that is transparent and aids one-to-one communications. It's also the same for businesses (company-customer relationship). In order to do this, the email newsletter will play a huge role. You must be able to build your newsletter, but it is perhaps more critical for you to know whether it is working effectively or not.
This article looks at 5 of the best newsletter plugins for WordPress, which you can use to build a reliable newsletter, send it to your subscribers, and watch it very closely. These plugins have numerous functionalities such as autoresponders, double subscription options, ease of importing or exporting contacts, ensuring that your emails aren't seen as spam, etc. these plugins makes email marketing much more comfortable and more effective.
Why using a newsletter plugin on WordPress?
An email newsletter lets you keep in touch with your site's visitors. Email marketing is a crucial and effective way to make money from your website.
Some website owners think that they need to get to a certain stage with their site before starting a newsletter. But we believe it's important to start building your email list right away.
Although we're using the term newsletter, you don't necessarily need to send out regular news. You might create a short email course for new subscribers to help them get to know you better. You could also use your newsletter list to offer special discounts on your products and services.
We have a complete guide on how to create an email newsletter, so if you're not sure what to include, check it out.
So let's take a look at the top WordPress newsletter plugins that you can use for building and growing your email list.
What are the best newsletter plugins for WordPress?
Wordpress newsletter plugin n°1: AcyMailing

AcyMailing is one of the best Newsletter plugins for WordPress. With the AcyMailing plugin, you can be sure that there are no glitches in your newsletter. You can test the content of your newsletter (the keywords, links, and images) to be sure that it is perfect. It also ensures that the people on your email list don't consider your emails as SPAM. With the Mail Tester tool, you can check the SPAM score of your email before sending it.
AcyMailing has many useful features, including a drag & drop editor that allows you to create your desired template. It also has some integrations that will enable you to insert your content from the event plugin, your e-commerce, Amazon SES integration etc. This plugin also allows you to insert the receiver's information inside the newsletter, which is more personal to them.
AcyMailing has both the free plan and the paid plan. An interesting thing with this plan is that it allows you to send unlimited emails to an unlimited number of subscribers for free. The paid plan starts at €29/month.
Best WordPress newsletter plugin n°2: Newsletter

This free WordPress plugin allows the users to send newsletters as much as they want to. It has a premium version with extra features and integrates with the WooCommerce, WPForms, and other plugins. You can improve the deliverability of your email by adding an SMTP provider to this plugin. You're also able to control your email's speed, which comes in handy if you're sending with the web host, and there's a limit on you. It also comes with plenty of free add-ons that allow you to build a newsletter archive and lock content so that only subscribers can access it.
It doesn't have strong spam prevention like the others, so you might get spam subscribers from your signup forms. It doesn't have to send options and has to be connected to an SMTP provider (You can for example send email using Mailgun). The basic Newsletter version is free, and you can send an unlimited number of emails. But if you want extra features such as priority support, pro extensions, etc. then the price is $65/year.
Best WordPress newsletter plugin n°3: Mailpoet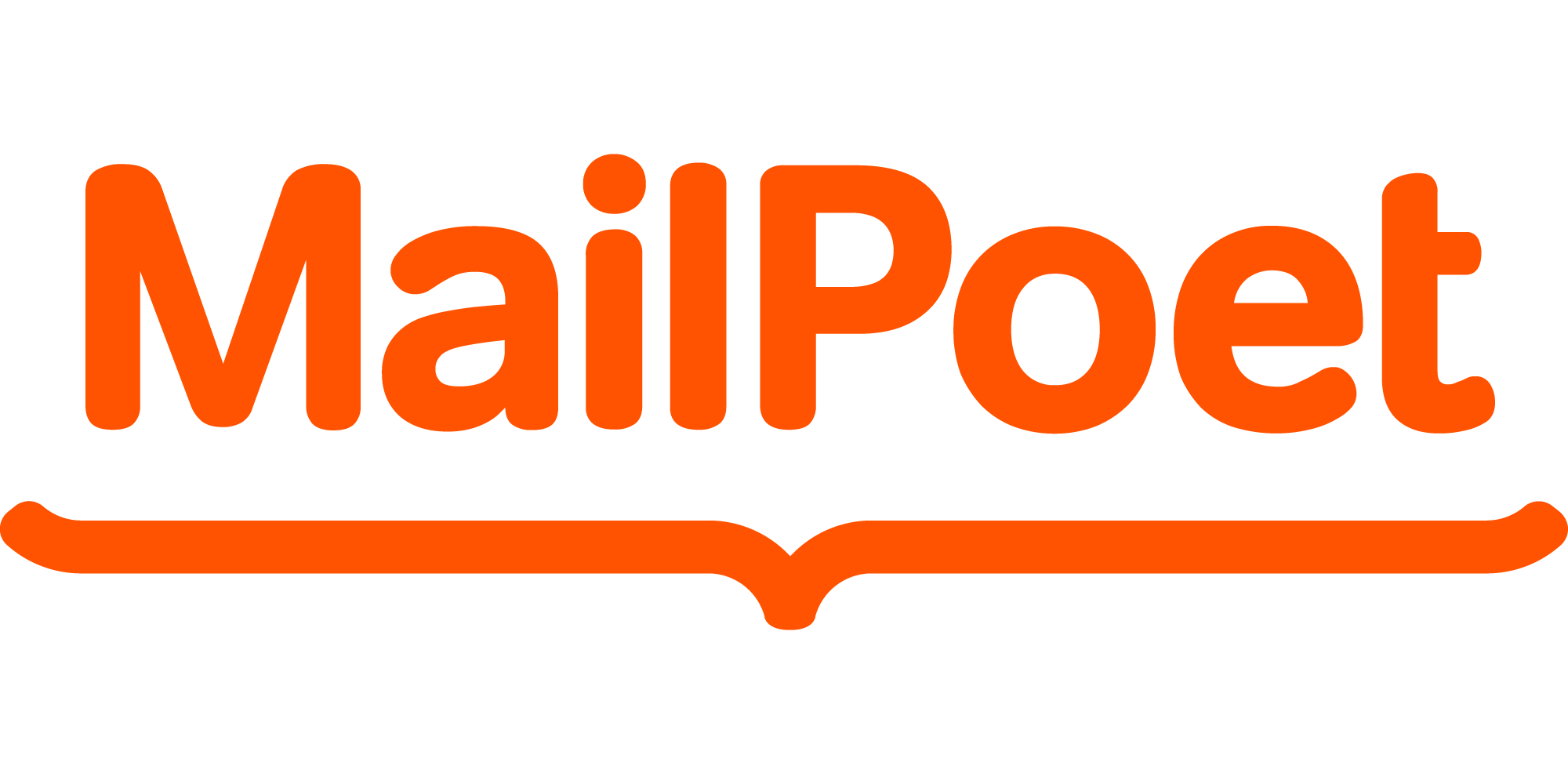 This is a popular WordPress newsletter plugin that's also effective for WooCommerce online stores. The standard account allows you to create an account with other email service providers like Constant Contact. But you can also go for the MailPoet premium + sending service, and you'll be able to send emails as well, even free for 1000 subscribers if you're tight on budget.
Using the MailPoet is quick and easy and can be installed from WordPress directly. You can manage your newsletter emails and subscriber list through WordPress directly without needing to log in. It has a few in-built templates, and it's easy to include a signup form to the checkout page of your WooCommerce to collect emails. If you don't like the software for 30days, you have a money-back guarantee.
The range of templates is limited, so you might have to do some customization at some point to make what you really want.
Mailpoet has also a tons of integrations such as Contact Form 7, and many more.
While you can use MailPoet for free, the premium + sending service starts at $13/month after the 1000 free subscribers.
Wordpress newsletter plugin n°4: OptinMonster

This is a popular WordPress Newsletter plugin for marketing and popup. OptinMonster allows you to create opt-in forms personalized for your newsletter, so it's easier to build your email list and turn more of your visitors to subscribers. This plugin is compatible with numerous email marketing services such as Constant Contact and newsletter plugins such as MailPoet and Sendinblue on WordPress.
OptinMonster has a signature technology that allows you to create popups just as your website visitors are about to exit your website not to interrupt their website experience. Signup forms can be A/B tested quickly to know what layouts, offers, and headlines bring the most conversion. It allows you to create segmentation rules for targeting specific website pages while also personalizing your newsletter forms on the basis of site behavior, user geolocation, etc.
A demerit of OptinMonster is that it doesn't offer you the actual software for the mailing list, so you'll be needing other services such as MailChimp, Constant Contact, etc. It also doesn't offer any free versions or trials. However, you have a guarantee to get your full money back if you don't like it. The cost for the OptinMonster premium starts at $9/month, and you can also upgrade the package to get more powerful features such as gamified opt-in forms, geolocation, etc.
Best WordPress newsletter plugin n°5: Sendinblue

This is another highly recommended email marketing service. It has a free plan, and it's straightforward to use. As well as your email marketing, Sendinblue allows you to send emails directly through your site. You can install this WordPress plugin from the WordPress dashboard. After creating an account, you can activate it with the API key from the account. It has a free plan that allows you to send 300 emails daily to your email list without entering your credit card details. The customer service is very responsive and helpful and can be contacted through live chat and email.
If you run an eCommerce store with the WooCommerce plugin, you can connect Sendinblue SMTP with the WP Mail SMTP to enable you to send your buyer's confirmation emails. Sendinblue also has a wide range of templates that you can choose from, all of which are mobile-friendly and responsive.
Unlike other email service providers, Sendinblue lacks the range of templates, and there are no options for automation and segmentation. Importing contacts might also be quite complicated if you already have an email list elsewhere.
The paid plan is from $25/month and an unlimited daily sending limit apart from the free plan.