Modern Events Calendar WordPress Plugin Review – Best Alternative to The Events Calendar
If you are planning to publish events on your website or integrate a calendar into it, you should definitely read this article. Today we are going to go through one of the best event calendar plugin: Modern Events Calendar.
Developed by Webnus, Modern Events Calendar is an event plugin which allows you to integrate a calendar into your website in case you want to publish your events or simply add a calendar. The former option needs MEC pro, which should be purchased, and the latter requires MEC Lite, which is completely free.
The basic function of this WordPress extension is that you can create and add events to your website and your visitors can upload their own events using the front-end submission forms.
But don't assume this is all Modern Events Calendar can do. There are many more features in this WordPress plugin which we are going to review in this article. So let's go!
Table of content:
Top 10 Main features

Addons

Pricing

Final thoughts
Modern Events Calendar, plan your events on a plugin for WordPress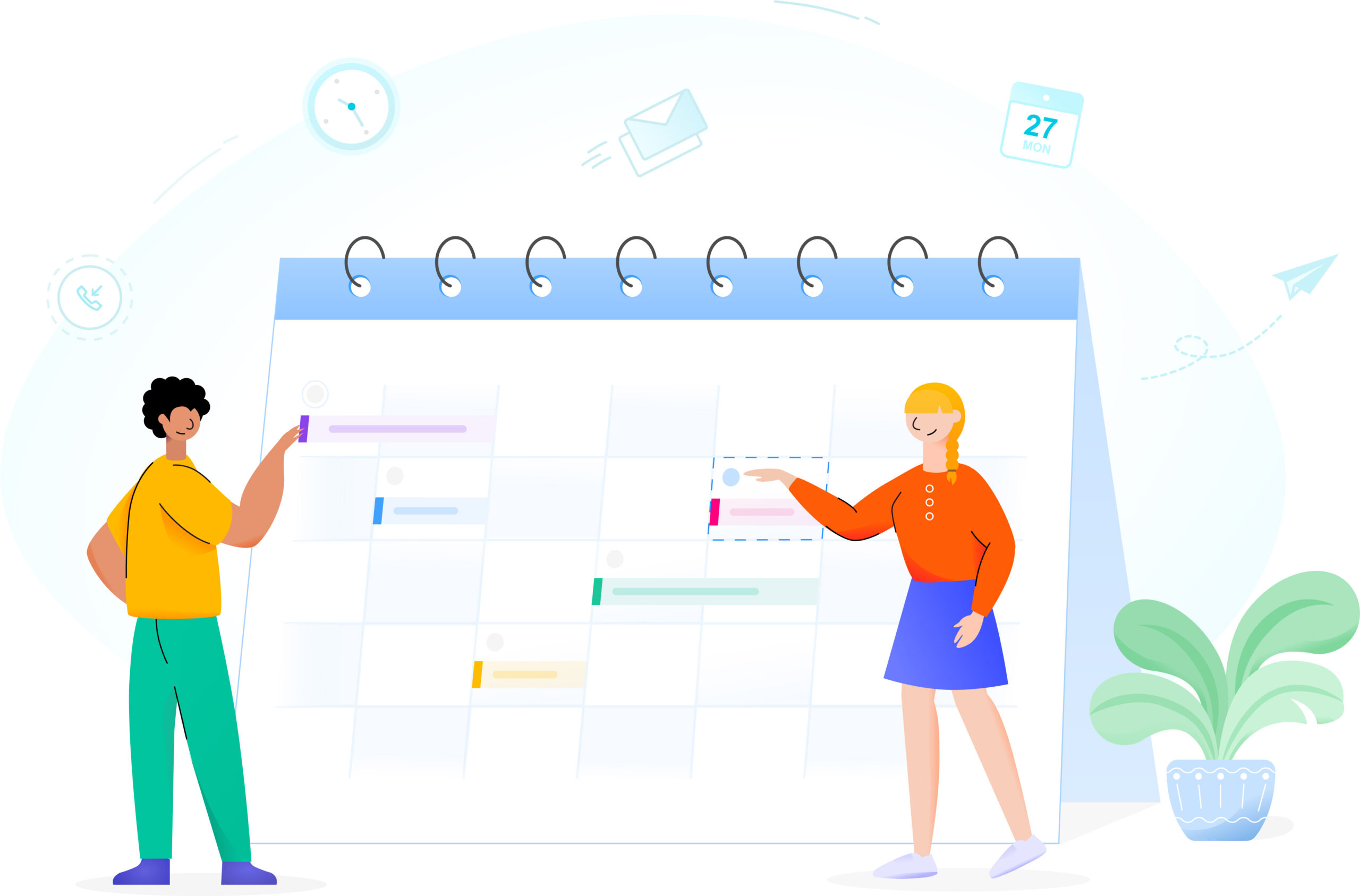 As mentioned earlier, Modern Events Calendar lets you publish your events; whether you just need to publish it, which is feasible through the lite version, or you decide to use the booking feature and the many others that are included in the pro version.
Now, let us go through some of its main features to see why Modern Events Calendar is probably the best event calendar on the market.
Modern Events Calendar top 10 main features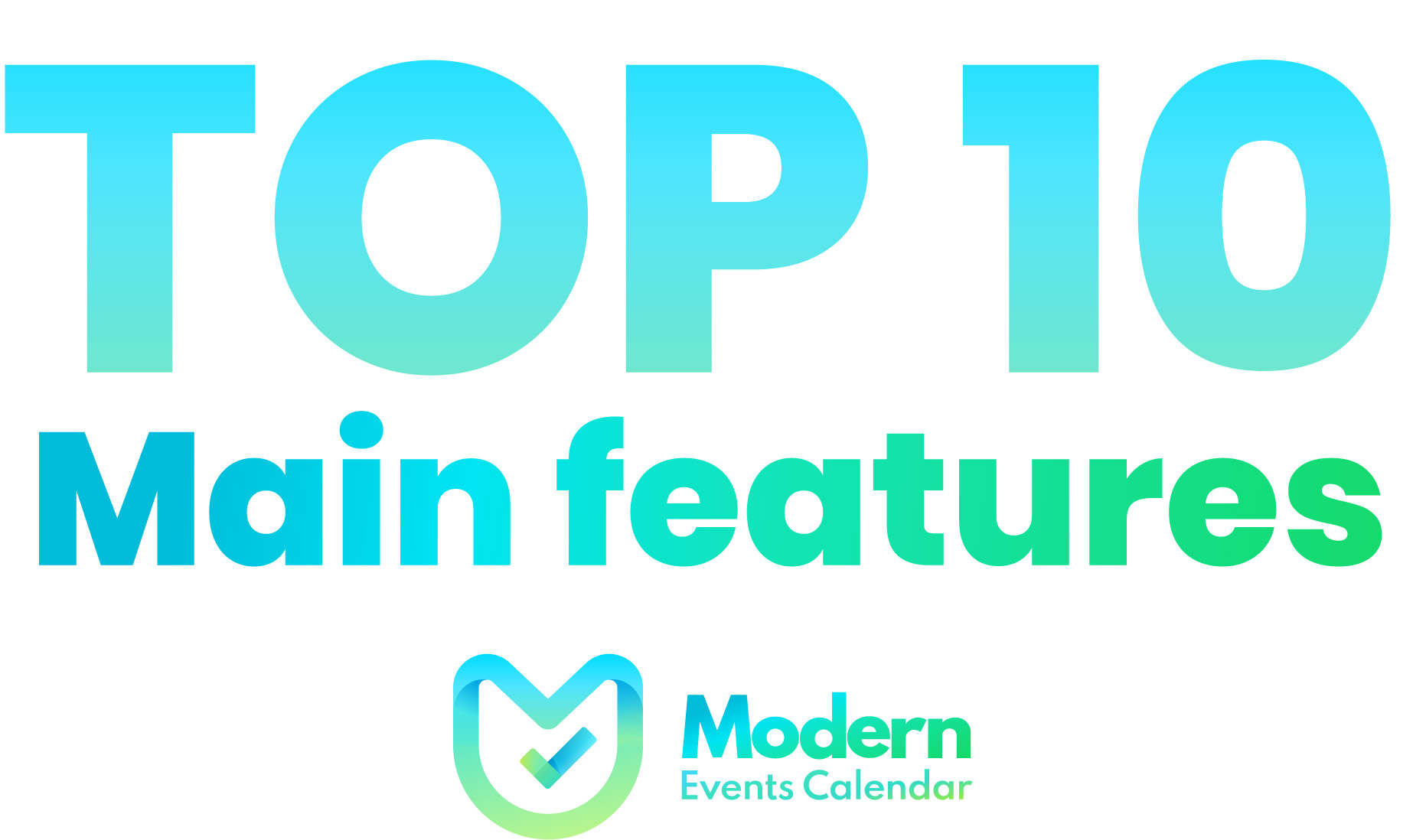 1) The Booking System
Booking system is the Modern Events Calendar's main feature, delivering its users one of the best experiences of booking systems on WordPress.
Whenever an attendee books an event, notifications can be sent to them in order to inform about the event's status. You can also inform them that their booking has been confirmed.
Furthermore, you can easily customize the booking and registration forms. You just need to add or remove fields to have your own personalized forms.
MEC booking system creates a user profile for each user, where they can check the list of events they have booked.
2) Elementor Integration
MEC is fully compatible with Elementor, letting you design your website without the tiniest knowledge of coding. You can easily customize your website using Elementor drag-n-drop features.
3) Accept Front-End Event Submissions
There is another awesome feature in Modern Events Calendar and that is the ability to publish front-end submission forms on your website. Using these forms, you and your visitors can submit event details. Additionally, by configuring some settings, you can decide to let or not  non-logged in users to submit events.
One good thing about these front-end submission forms is that you can let your visitors, submit an event without making them create an account from your WordPress Dashboard. As you may know, many are not familiar with WordPress and as a result, they may become flabbergasted and leave your website. But these forms won't let this happen by simplifying the process of adding events to your website.
4) Ticket variations
The ticket variations option allows your users to choose among the related options to their event, for instance you can add an extra meal for an event or set a session for your events.
You can also use coupons for your events with MEC! That's a perfect way to increase sales.
Also, setting taxes and fees is another feature of this plugin. You can set fees and taxes for your events and in the end, your invoices will reflect the additional charges.
5) Shortcode Generator
Modern Events Calendar has a huge option called the "Shortcode Generator System". Using this you can display events and add some further options to your website. For example, you can use Calendar View, Carousel, Time table, Slider View, List View, etc., along with using yearly, monthly, weekly, daily, and even hourly calendars.
6) Locations and Organizers for the Events
Using Modern Events Calendar plugin, you can add a location and organizer to each one of your events. This will come in handy when, for instance, you want to notify your attendees the location of your event or who is organizing it, along with further information about each of them.
7) Third-Party Calendar Support
Modern Events Calendar supports Google Calendar and iCal, too. Users can add the details of an event into each of these apps. The plugin also gives them the option to put on the add to calendar button, by using it they can transfer their events to any of the two previously mentioned apps. You can also import events from Google Calendar and Facebook Calendar too.
8) Social Sharing Buttons
For promoting your events, you can use the social sharing buttons as well. Displaying sharing buttons will inspire your visitors to share their events with their friends and followers.
9) Import and Export Modules
MEC has no lack of complements regarding import and export options. Importing any .xml or .ics files into MEC is possible! You can also directly import data from Meetup, Google Calendar, Facebook, and third-party plugins as well, such as The Event Calendar, EventOn, Calendarize it, etc.
The same is true for export options. You can export MEC data to .ical, .csv, .xml, or .json formats. Exporting to Excel files, Google Event Calendar, or Facebook is also possible.
10) WordPress Theme Compatibility
When you use Modern Events Calendar as your event calendar, don't worry about its compatibility with WordPress websites, it is compatible with most of them. However, like anything in the digital world, this cannot be asserted for %100.
Modern Events Calendar Addons
Addons list

In addition to the basic plugin, whether you choose the lite version or the pro, MEC has a number of addons which can boost your experience. Some of them can function with both the lite version and the pro, and some of them only work when you have purchased the pro version.
Check  this link to discover more about the addons' functionalities.
A whole separate article would have been necessary to go through all the addons, but we will mention some which are more probable to come in handy for you.
This addon defines your tickets as products. It means you can use the WooCommerce cart to purchase tickets. Besides, by purchasing this addon, you can use all the gateways that are compatible with WooCommerce. In case you don't buy it, you can only use Stripe and PayPal as your payment gateway.
Using this addon allows you to sync events between your subsites and the main website. Any change in your main website will be reflected in your subsites.
There is a bundle of four separate addons specifically designed to work with Elementor. Elementor Single Builder, Elementor Shortcode Builder, Elementor Form Builder, and Elementor Shortcode Designer will help you get the best out of Elementor in designing your website.
Purchase this addon and you can easily sell your events on your website. You can manage your attendees' check-in using the QR code scanner, and send out tickets and invoices via email to your attendees.
These three separate addons allow you to create exclusive pages for every Organizer, Speaker, and Location. You can also have a list of them wherever you like using a shortcode. Besides, displaying your Organizer, Speaker or Location in a slider format is possible.
As mentioned earlier, we cannot unfortunately go through all of Modern Events Calendar addons, so we suggest you take a look their addons page.
Modern Events Calendar Pricing
As mentioned above, Modern Events Calendar comes in two versions: Lite and Pro. The lite version is free-to-use, and the pro version which represents:
1 website license: $79/year
5 website license: $199/year
10 website license: $299/year
Final Thoughts
Modern Events Calendar is a feature-rich and user-friendly plugin. Even its lite version, which is completely free, allows you to add and publish events to your WordPress website. It also includes some powerful features such as the front-end submission forms.
If you are planning to sell tickets using your WordPress website, you should consider the pro version then. Upgrading MEC will unlock tons of awesome and useful features, such as reminders, booking system, maps, weather module, and many more.
Before going ahead and using MEC for your event plugin, go over your needs to see if you need the lite version of the pro. But beware that with the pro version, you'll also get one year of premium support.
Long story short, if you have a WordPress website with inline events, Modern Events Calendar is the plugin you should definitely get.