AcyMailing developers did their best again this month. Many features, improvements and bugs have been updated. Here are the latest features to our AcyMailing 7.3 release.
Non-transactional emails with Sendinblue ? 
Sendinblue allows you to send two types of emails:
Transactional emails

(email for registration confirmation, order confirmation…)

Non-transactional emails (newsletters, promotional email…). 
Non-transactional weren't available before on this external sending service. You can now send non-transactional emails from Sendinblue. If you have an account on Sendinblue, it's time to send your best campaigns.
Automatic users synchronization on Sendinblue ?
Users added to AcyMailing will now be automatically added to your user list on Sendinblue. In the same idea, if you delete a user, it will be done automatically.  In order to send email with Sendinblue, your recipients must be sent on Sendinblue. 
Furthermore, in the configuration section, a button has been added to retrieve users quickly on both plugins. You can only synchronize AcyMailing to Sendinblue and this action can't be done in the other way.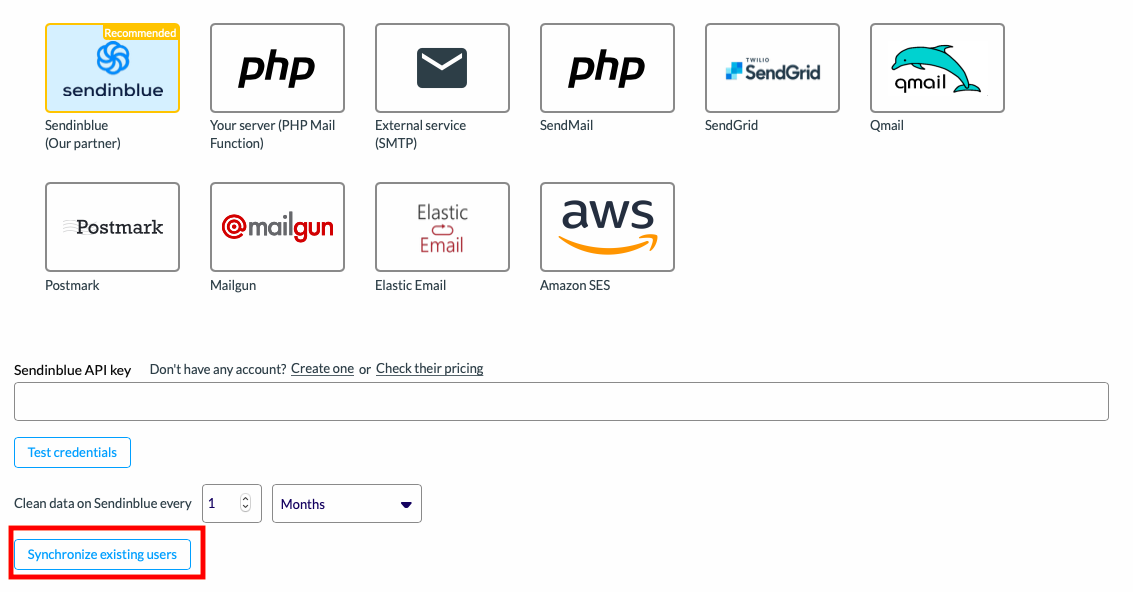 Modern Events Calendar ?
A new integration is available with Modern Events Calendar on WordPress.  This plugin enables you to manage your events faster and easier. You can now insert events directly into your AcyMailing newsletters.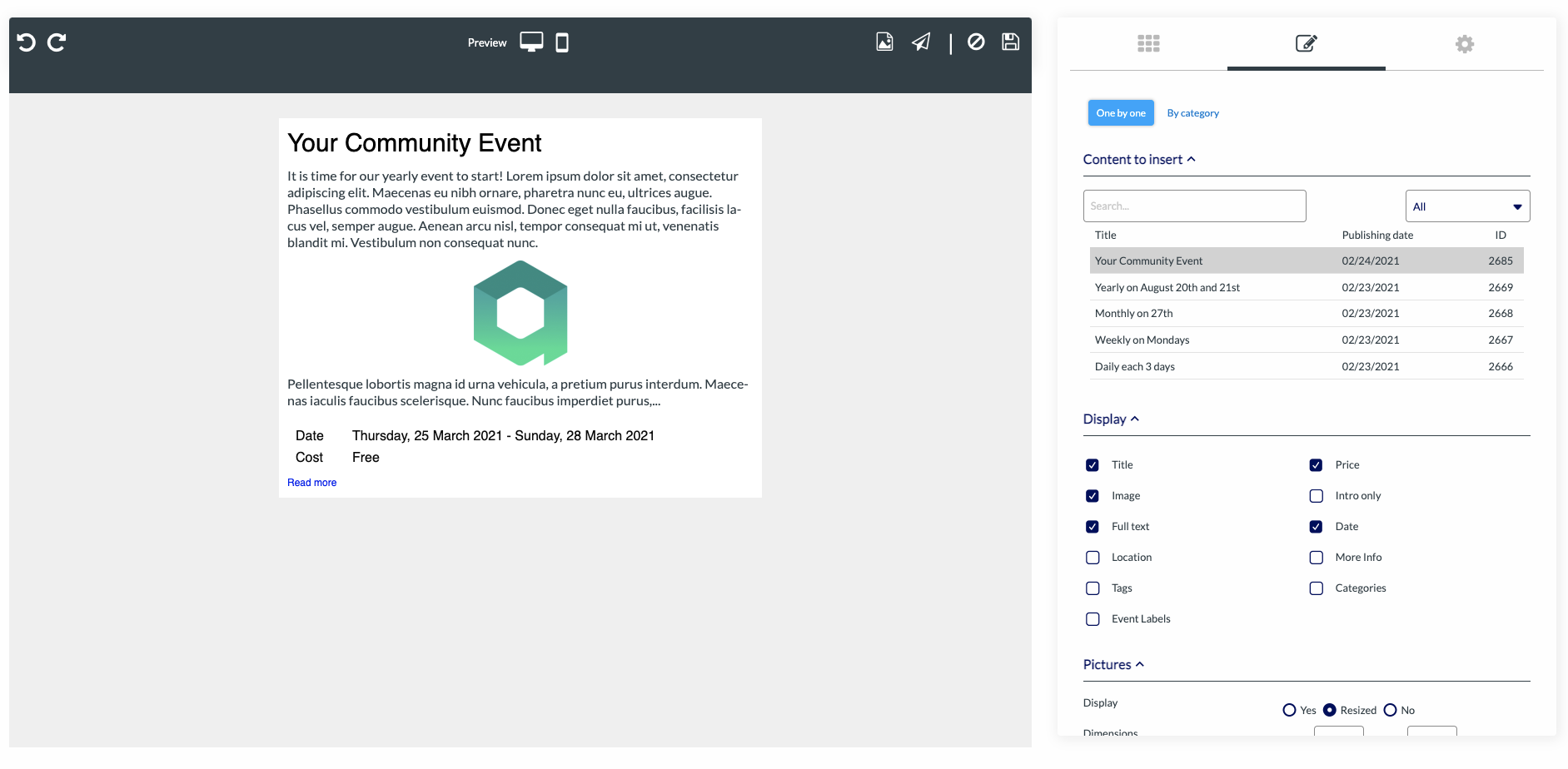 Choose what you want to display on your event: address, location, dates, prices…. Simply change the information you want in the custom fields. 
In addition, a new feature allows you to send automatic emails from Modern Events Calendar. You can filter with the automation and the segment on the registration to an event. 
You can start scheduling your invitations now! 
Dynamic text ?‍?
The "Dynamic text" has been moved. You can find it in the email editing window on the right. This makes it easier to access all the receiver information.
Unsubscribe button ?
You users already have trouble unsubscribing from your newsletters? An option has been added to allow your users to do it at any time. It's up to you to choose whether or not to activate this option. From right now, your users can unsubscribe directly in the header of your emails. You just have to activate it in your advanced configuration. 

In addition, the unsubscribe button on the module and widget can be displayed without having a logged-in user.
Background color ?‍?
Add colour to your life and especially to your emails. The new feature allows you to choose a background colour per column in multi-column areas when you edit your email. In the past, you could only choose one colour for the whole column.
Create even more personalized emails with the "background color".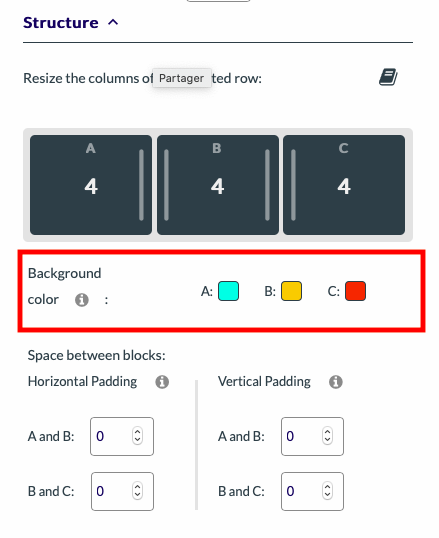 Displaying the lists for registration ?
In the Hikashop or VirtueMart checkout, you can choose after which element the subscription lists will be displayed on Joomla. You know the checkbox sentence "subscribed to a newsletter". You can set it in "display list after" and choose if you want to put it after the password, the price, the email address… 
Place it as you wish and where that seems most strategic to you.
Integration of SH404SEF ?
This integration is a Joomla component that allows you to optimise your links and in this case the unsubscribe link. Indeed, under the old version, the redirection links to the unsubscription had a trend to break. The links generated in the emails or on the website are now compatible with SH404SEF on Joomla.
Some bugs have also been fixed:
Click statistics are no longer duplicated for links opened in Outlook

On WordPress, the search now targets a single widget if multiple archive widgets are displayed.

Fixed an incompatibility with the JSN Power Admin component. This component allows you to have full control over your Joomla website in a single screen on Joomla.

Correction of the generation of automatic campaigns if several have to be generated.

Removal of PHP warning when sending a notification

Removed PHP notice when updating AcyMailing on WordPress
If you haven't had time to see our latest news yet, they are available here: AcyMailing 7.2, what's new?