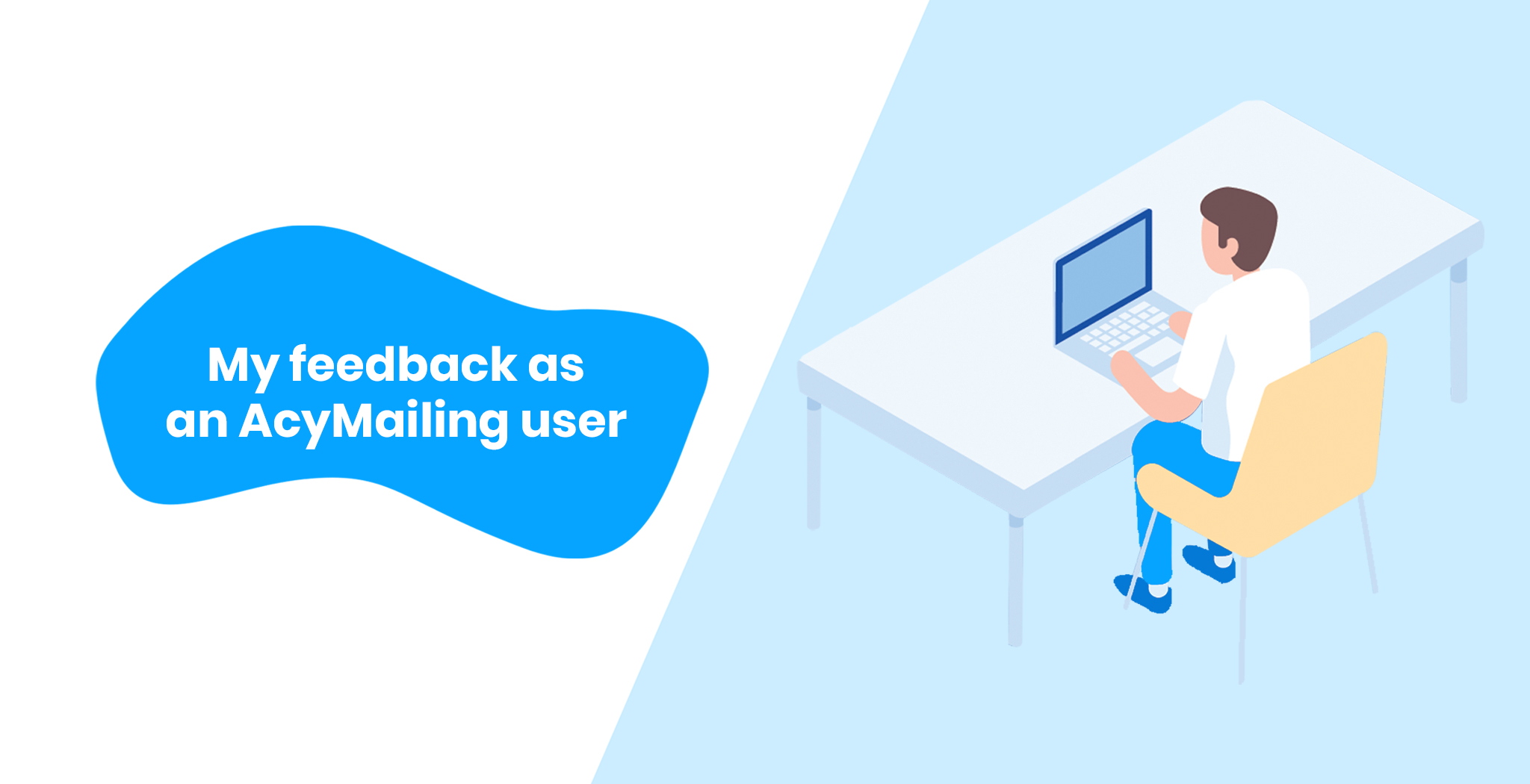 Tell us more about your AcyMailing history
With 10 years of experience in Joomla and WordPress, I have used a lot of different extensions and plugins. I work for the company Stip and with my colleague, we maintain around the 100 websites at this moment. Because we build for small and medium business we use most of the time software from third party's, like Acymailing. Why trying to compete with guys who made awesome software when you can buy it for a little price 😉
I am an active user and I like to work together with the developers to make a better product for everyone, finding bugs, new features I love to share that.
Next, to my computer work, I love to get in my body through the Wim Hof Method (The Iceman), The Sedona Method and am a teacher in this 🙂
It is good to compensate the sitting behind a desk with moving, training and letting go of resistance.
When did you first use AcyMailing?
In 2008 I started with Joomla. At that time Acymailing was Joomail and they were changing to Acymailing. At that moment we had around four websites using AcyMailing. With just a text editor I have built beautiful emails with HTML only. Over the years I started to see all the possibilities AcyMailing offered and therefore used it more and more.
I worked with other mail plugins and SAAS solutions like MailChimp before.
Many times these tools will do the job, but if you want a smooth integration with your cms, customizing your template, or just some automation with your users, then AcyMailing is your friend.
I manage 15 MailChimp accounts, 6 MailPoet 3 (WordPress plugin) accounts and almost 50 AcyMailing sites.
What do you use AcyMailing for?
To send beautiful and simple newsletters, daily, weekly, monthly
To send business notifications to staff (big groups, no unsubscribe)
For trainers and coaches: to send messages to their students and clients, like "Next week starts your Wim Hof Method workshop". And then follow up with photos, slides, and information.
Automatically sending content, blogpost, products, events daily/weekly
Mail-lists (Distribution lists), send an email to 

[email protected]

Campaigns and Automation
 I use Guru with AcyMailing 5 and love the automation. Search the database and if a user enrolled in a course, then send them this email every 3 days.
All site notifications to users (Joomla only)
The possibilities are endless and the automation and triggers can be created by yourself if the database queries are not enough.
The amounts of mails
Not all websites send big amounts of emails, it ranges from some notification ("Forgot password" in Joomla) to many mails daily.
Some send 20.000 emails per week. Some send big numbers only once a year.
How does AcyMailing help you?
My job is building websites for clients. I love Joomla and WordPress and AcyMailing is the best newsletter plugin I know for both, especially if you like flexibility, automation and good support.
Sometimes I only use the tool for filtering double email, or for changing profile information in the CMS trough Mass actions. I can always do an export, so I could use it for any other purpose. For this reason, I have Multi licenses, because I want to be able to get support at any time when I need it the most. In my experience, the AcyMailing support team has always responded promptly and fixed urgent matters in a short time. Overall AcyMailing is a very professional company and support is great.
Features you like the most?
Apart from all standard Newsletter features, I like Mass actions and importing posts/articles the most. The distribution-list (triggers trough IMAP imports) and filtering on sending are a big pro as well.