February begins with innovation for AcyMailing. After AcyMailing 7.0, AcyMailing 7.1 is now available: new improvements, new features and bug fixes. Here is the new version that you will see starting this week in your favorite plugin.
WooCommerce's abandoned cart ?
WooCommerce shopping cart products are now available when you edit an email. Your emails are even more personalized for your customers. You can now send cart reminders or abandoned cart reminders with their items shopping carts. For example, if your customer puts items in its cart and forgot to confirm his order, you can send him a cart reminder email to induce the act of purchase.

WooCommerce Email Customization ?
WooCommerce standard email doesn't match with your branding? Create new standard transactional emails with our new improvement. WooCommerce default emails are now customizable.
For reminder, default emails are automatic emails generated by WooCommerce during a user's transactional interaction. This feature is also available for default WordPress and Joomla emails. It's time to create an identity that looks like you at every level of your emailing strategy.
Cleaning your email data ?
Too much data? Your plugin is slowing down? To optimize your database, you can now clean up your history and old statistics. To do that, go to "Collection data" to choose to delete the data you don't need.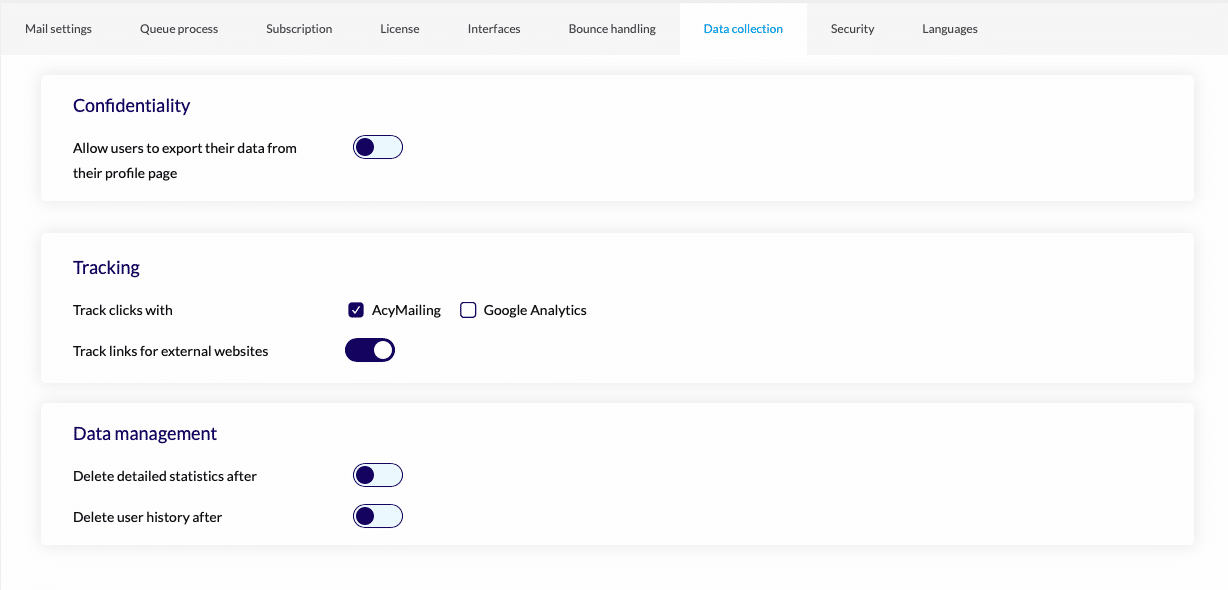 Multilingual option ?
You can choose the language for the welcome, unsubscribe or notification emails. It will no longer be directly linked to your web page's language. 
The user language is now handled by a custom field. In the previous version, only the admin could change the language. Now, you will be able to let your users edit it in their account on your website front-office, or you can now display it in your users listing in back-office.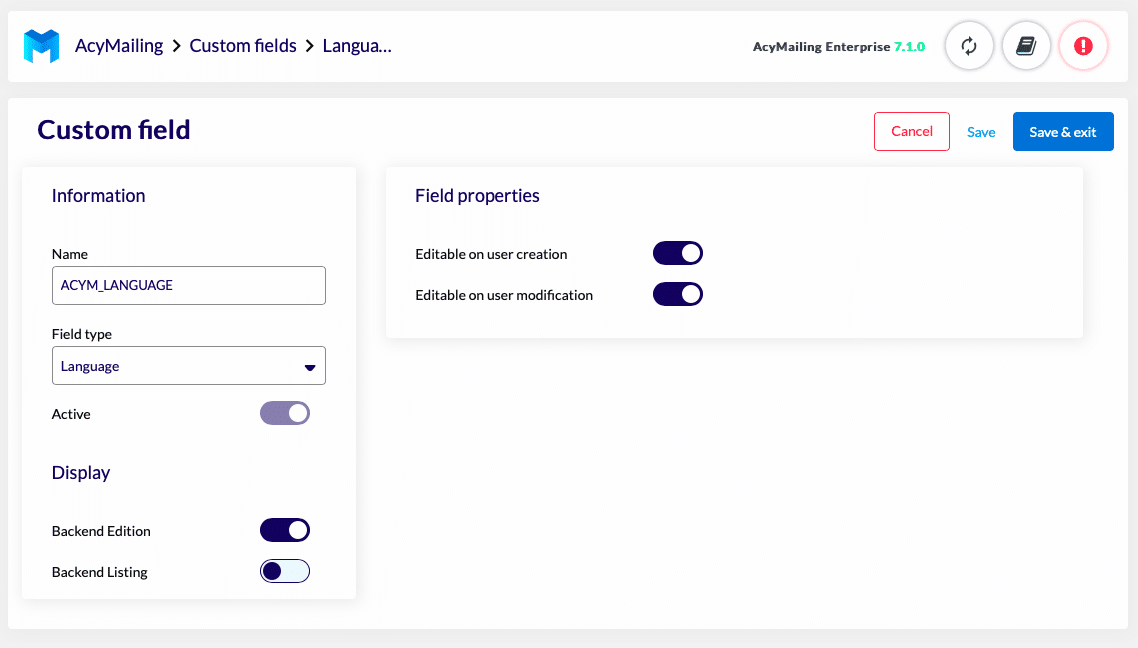 Joomla 4 compatibility ?
Joomla 4 beta is out. AcyMailing is now fully compatible with the new version of Joomla! 4 beta.
Archive improvements ?
On WordPress, archives have been improved. The paging system has evolved. You can also make more easily advanced searches in the search bar.
Joomla search ?
You now have access to a menu for Joomla newsletters. You can go and search in the newsletters already created. Your keyword is searched in the subject but also in the body of the email.
Small features and improvements:
Save your welcome and unsubscribe emails as a template 

Manage parent/child categories in Hikashop (Joomla)

Create a form and import new users after installation
If you still haven't downloaded version 7 of AcyMailing yet, it's time to do it! Many new features are included.