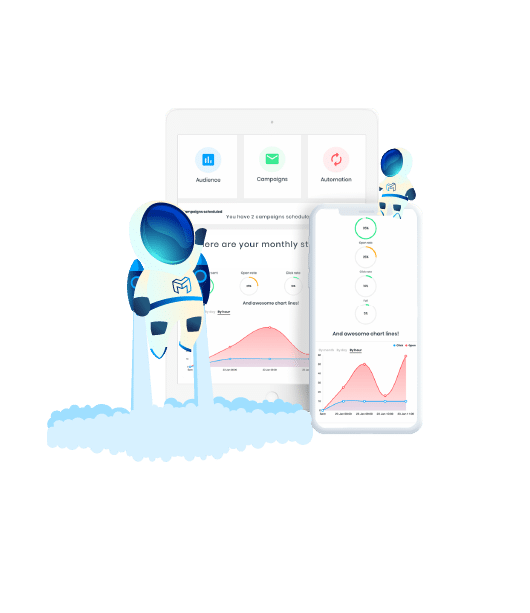 WordPress newsletter plugin growing your business in a few minutes
Want to get stunning results quickly? Configure AcyMailing and send your first newsletter in some clicks.
Then come back the day after to take the most of your perfect results.
Not a developer? No worries we got your back!
No need to do any HTML nor installing anything else to get your system working.
Choose your template, configure it, send it.
As simple as that!
Try it!
Use our free WordPress & Joomla! newsletter plugin and become a: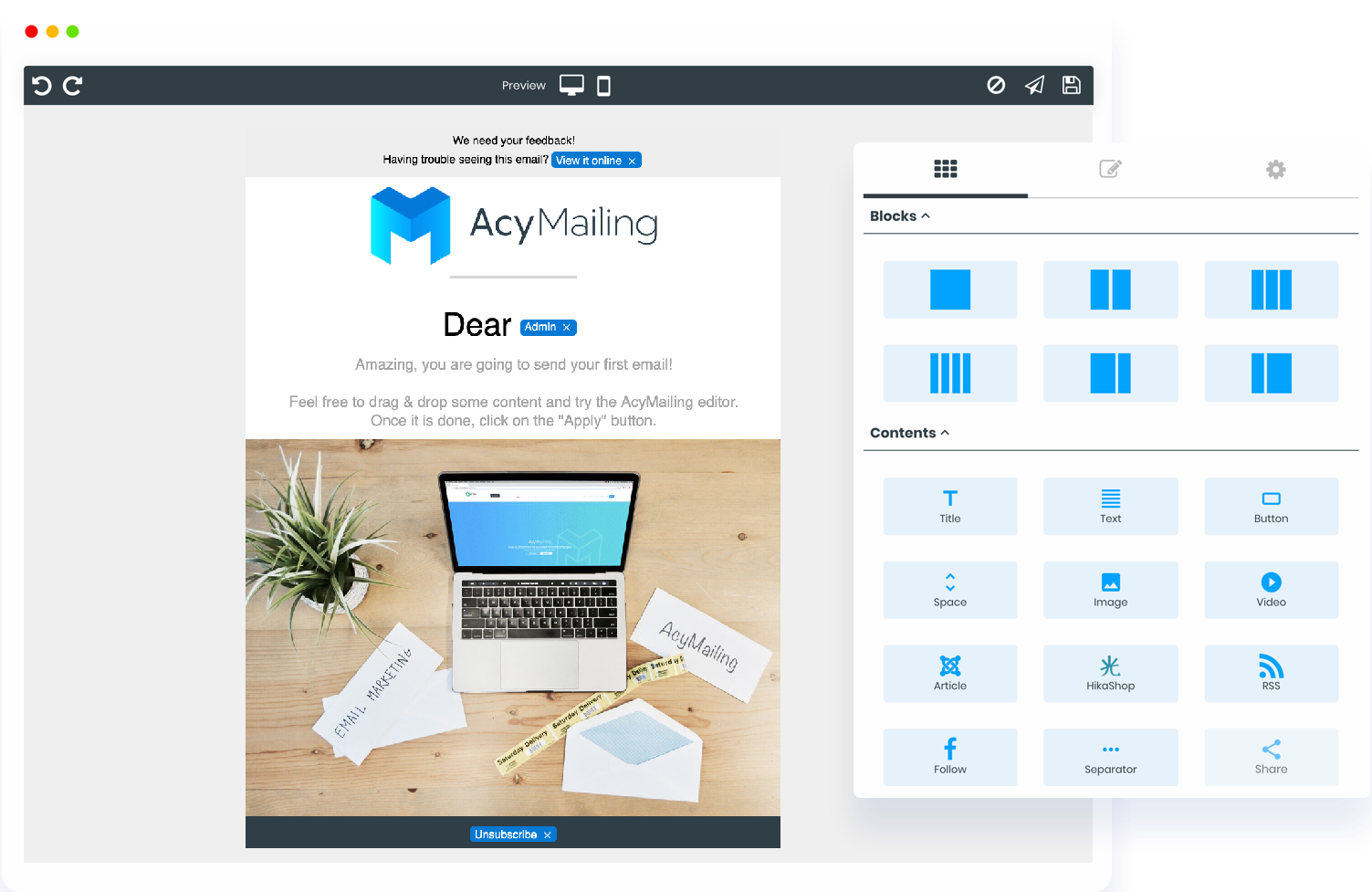 Email automation plugin for successful marketing campaigns
Emails sent every month using our plugin
Active AcyMailing installations
Download and try it for free!
"We have been using it for like 14 years or so as the primary newsletter system for our clients. We can only say good things about it ? AcyMailing migrated from Joomla to WordPress and followed our clients doing the same"

Jenskirk

AcyMailing WordPress Plugin page
"I love this tool. It is superpowerful and offers great value. It does everything I want it to with my email marketing. Their team even added a feature that I requested (the ability to download your email stats to an excel file).
In addition, their support is amazing. Super prompt and super helpful. I always get a response in under 8 hours and any issues I run into are quickly solved."

Chrisrkeller

AcyMailing WordPress Plugin page
"Very easy to use, intuitive, although it is free (so it does not have all the features activated) is fully functional. It has a couple of improvements to make, but they are on the right track."

Sergiomusa

AcyMailing WordPress Plugin page
"I'm using Acymailing for almost 5 years, it's a great product with amazing support.
Glad to see that there is a WordPress version. People don't know Acymailing you should definitely give it a try."

SickNick

AcyMailing WordPress Plugin page
"This plugin provides all I could wish from a newsletter plugin system. Lots of features logically organised and implemented.
If that is not enough, I should mention support. The support staff is out of this world. Provides help in minutes from submitting the ticket. They are extremely supportive and helpful."

Tinacro

AcyMailing WordPress Plugin page
"I've been a WordPress lover since many years, but had to move to Joomla for Acymailing Component. Now since the Acymailing has launched Plugin for WordPress as well, I am so loving it. The migration from Joomla to WordPress was so smooth and the Tech Support was life saviour. They replied my tickets even during weekend."

Tanathakore

AcyMailing WordPress Plugin page