The perfect WordPress newsletter plugin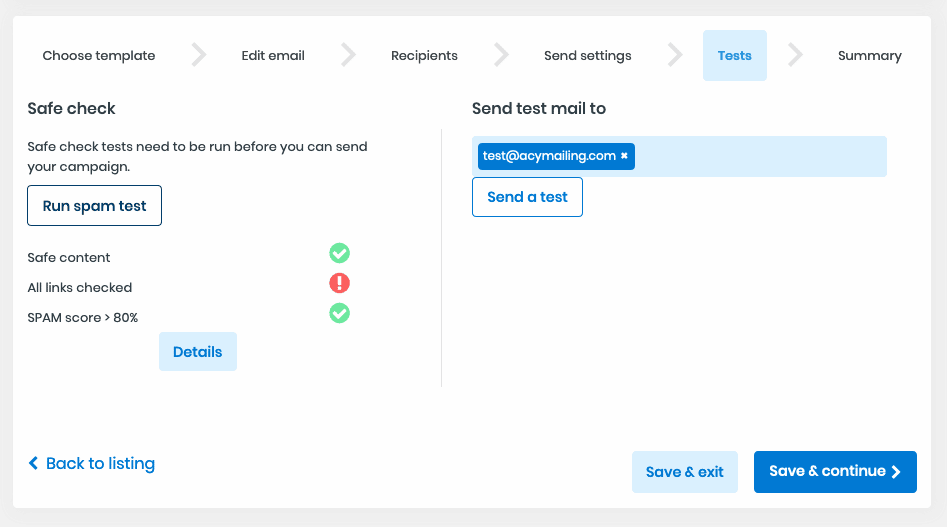 No newsletter glitches, anymore
Test your newsletter content (links, keywords, images) to make it perfect.
Avoid your newsletters being considered as SPAM
Check your SPAM score and make sure you won't be considered as SPAM thanks to our Mail Tester tool.
Send an unlimited number of emails from your own server or from an external SMTP service.
The WordPress newsletter tool you need
Easily create the template you've always dreamed of.
Dynamic WordPress content insertion
Take the most of all the integration we have.
Insert content from your e-commerce, event plugin and many more.
Personalize your communication
Insert receiver information inside the newsletter.
Latest purchase, event they attend to, create custom coupon code and many more...
Make it more personal, they will love it!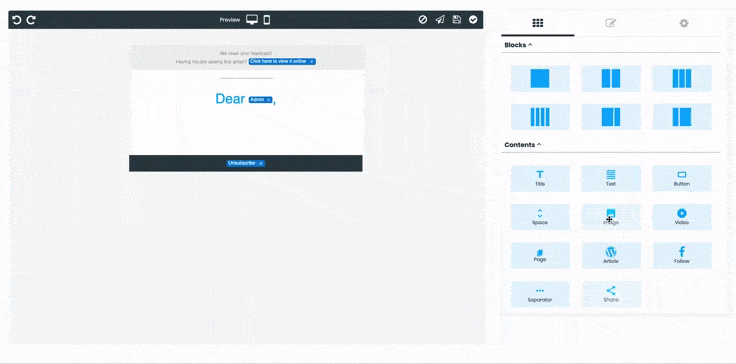 Newsletters statistics at its finest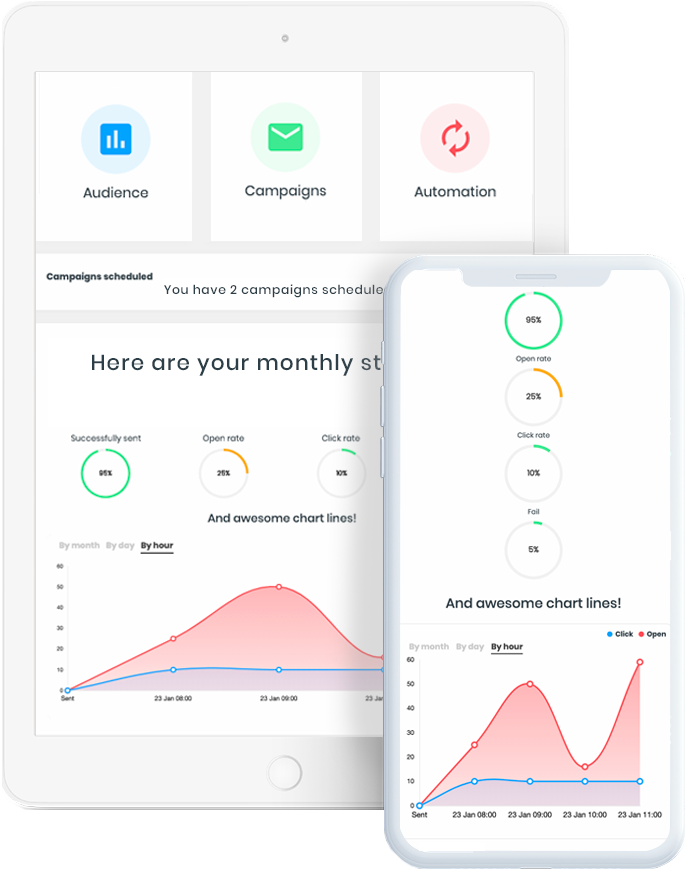 Newsletter click tracking
See who opened / clicked on links in your newsletter.
You will even have a heat map representing the more clicked links.
Track your newsletter efficiency.
Who visited my website? How much pages? How long did they stay then?
You will know everything.
From visitors to customers
See how much money you've made thanks to the content you have sent in your newsletters.