[nectar_dropcap color="#00a4FF"]A[/nectar_dropcap]cyMailing community is getting bigger and bigger every day and we definitely need to take the most of it. That's why we decided to make our team grow by recruiting from the community.
This article is talking about the conditions for being a Forum Moderator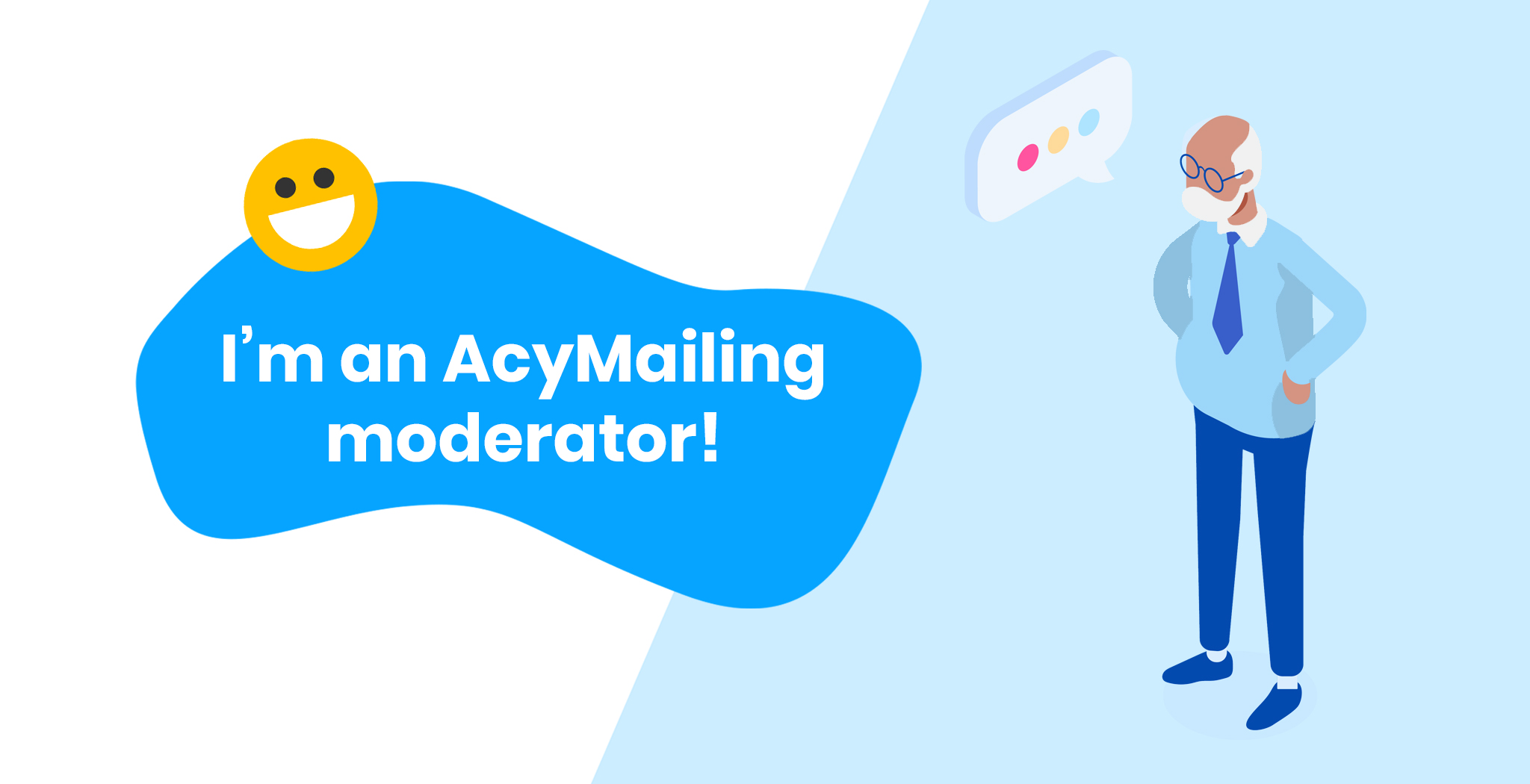 How to get a free AcyMailing license by becoming an AcyMailing Forum Moderator?
As you guys know, we've brought back the forum a few months ago and we can say that's kind of a success. A lot of users are asking questions / helping each others and we definitely need to keep this going on.
So that's why we need some help to :
Reply to other users by giving some help / advices
Redirect people to the support contact form if their issue is too complicated
Moderate threads / users
Make the community live by itself
etc.
Obviously, we will grant you a moderator status on the forum ?
How to get the AcyMailing free license?
Every month, we will check if you're one of the most active people on the forum and if the conditions above are fulfilled.
If so then we will extend your license for one month.
Quite simple isn't it? ?
As you may understand we can't accept every people who apply for this offer. The limit will be 10 moderators.
Right now, we already have 2 users who are working as Forum Moderators. So 8 places left, hurry up!
If you want to apply then simply send us an email to [email protected] with the subject : "AcyMailing Forum Moderator Application"
We're waiting for you! ?